Find Your Home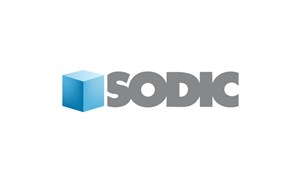 Sodic
SODIC is one of the country's leading real estate development companies. Headquartered in Cairo and listed on the Egyptian stock exchange, SODIC brings to the market award-winning large scale developments, meeting Egypt's ever growing need for high quality housing, commercial and retail spaces. We pride ourselves on our passion for excellence and commitment to fostering long-term relationships with our clients, shareholders, business partners and employees, which has helped us grow to the corporation we are today.
Overview
Villette is Sodic's newest development in New Cairo City, it's a 5 min drive from the AUC campus in New Cairo in a very quiet and upscale neighborhood (beside Mivida and Palm Hills). Villette is our most exclusive compound, Sodic didn't launch a marketing campaign for Villette in order to ensure the exclusivity and the best community.
Villette is built on 300 acres with a 30 acre clubhouse which is one of the biggest clubhouses in New Cairo (10% of total area). The clubhouse has an olympic pool, leisure pool, tennis courts, football courts, multi-purpose courts, as well as some food and beverage outlets which ensures that the residents of Villette will find all the services and all their needs will be met. Sodic have also created 4 large parks (each park is 90 meters x 90 meters), the 4 parks are linked with jogging trails and bike trails.
Features
Separate Villas, Twin & Twon Houses
Payment Terms:
10 % down payment / rest over 4.5 years
15 % down payment / rest over 5 years
22.2 % down payment / rest 5.5 years
27.5 % down payment / rest over 6 years
Delivery: 2018
Maintenance: 5%
Club House: 60.000
Facilities:
Club house
Town center
4 pocket parks
Water tanks
Cycling lanes