Find Your Home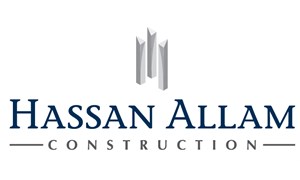 Hassan Allam Properties
Established in the 1990s, Hassan Allam Properties (HAP) is today one of Egypt's leading real estate developers. We enjoy a large and diversified land bank of residential properties and holiday resorts in prime locations throughout Egypt. We specialize in creating first class residential and vacation communities in prime locations throughout Egypt. Our goal is to provide an unmatched life-style experience to discerning individuals who care about how they live and where they vacation. Our property portfolio includes some of Egypt's most famous communities: the exclusive Swan Lake Katameya and Swan Lake 6th October residential developments, the Seasons Residence in Katameya and the Park View residential community also in Katameya. Our luxury seaside resorts include the well-known Little Venice Golf Resort in Ain el Sokhna and the Baia Bianca vacation resort in Sharm el Sheikh.
Overview
nly a short distance from Cairo International Airport and a 35-minute drive from Down Town Cairo, Park View is also within walking distance from El Rehab city, and 1.5 km from the American University in Cairo. This means residents have easy access to a wide range of shops, services and food outlets as well as Egypt's top educational institutions all without the stress of commuting.
Designed by Egypt's leading architect, Shehab Mazhar, Park View is an exclusive gated community located in New Cairo, it offers 356 state-of-the-art living units fully equipped with high-tech infrastructure to support home automation devices. Park View is stretched over 23 acres.
These idyllic surroundings are complemented by highly sophisticated facilities. Park View is a state-of-the-art E-community: which means that each unit is equipped with high-tech facilities and the necessary infrastructure to support smart home devices such as electronic gates and doors.
At Park View, we have put a deal of thought into creating the right environment for you and your family. Only 18% of the compound area is devoted to buildings with the remaining 82% of this community being devoted to landscaping and luscious green expanses.
Features
Residents of Park View have access to a wide range of luxury facilities including
• Fully Equipped Gym
• Concierge Stall
• High-end Supermarket
• Visitor's Lounge
• Several Children's Play Areas
• Security & Management Team