Find Your Home
Palm Hills Katameya Extension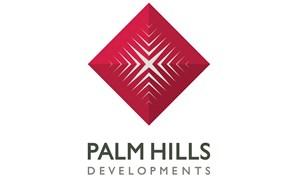 Palm Hills Developments
Palm Hills Developments is a leading real estate company in the Egyptian market, primarily developing integrated residential, commercial real estate and resort projects. Founded in 2005 by Mansour and Maghraby Investment and Development (MMID), the company, which is listed on the Cairo-Alexandria Stock Exchange and the London Stock Exchange, was the result of a vision to create self-sufficient communities through the utilization of integrated tools.
Presently Palm Hills Developments possesses one of the largest land banks in the country and is rapidly growing into a regional player, thanks to a geographically diversified land bank suitable for the development of a broad range of real estate products all fashioned to reflect the country's culture as well as the clients' lifestyle and prerequisites.
Currently, Palm Hills Developments maintains an impressive roster of 18 projects, strategically located nationwide.
Overview
A prestigious, residential community set on a sprawling 280,000 square meters in New Cairo. Cleverly master planned and designed, the homes in Palm Hills Katameya Extension offers beautifully designed twin and town houses and stand-alone villas. The project has also been landscaped to encompass beautiful gardens and lots of open, green spaces. Residents of this community will also have access to all the amenities and facilities of sister developments, Palm Hills Katameya and Village Gardens Katameya.
Features
Project Size: 280,000 sqm = 65 acres
Location: New Cairo, 10 minutes from AUC next to Palm Hills Katameya
Unit Types : Villas /Twin villas / Townhouses
Commercial zone
Club House
Swimming Pool
Tennis Court
Volley Ball
Maintenance services