Find Your Home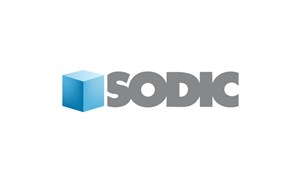 Sodic
SODIC is one of the country's leading real estate development companies. Headquartered in Cairo and listed on the Egyptian stock exchange, SODIC brings to the market award-winning large scale developments, meeting Egypt's ever growing need for high quality housing, commercial and retail spaces. We pride ourselves on our passion for excellence and commitment to fostering long-term relationships with our clients, shareholders, business partners and employees, which has helped us grow to the corporation we are today.
Overview
Kattameya Plaza is comprised of 474 apartments, and is strategically located in the heart of New Cairo, five minutes away from Eastown and the American University in Cairo.
Kattameya Plaza is designed and master-planned by ArchGroup - the distinguished firm that designed the Grosvenor House in Dubai, and landscaped by Evergreen. Kattameya Plaza is almost fully delivered.
Features
Project size:
Location: New Cairo
Units: 474 apartments
Unites types: Apartments
Facilities:
Service area (pharmacies, supermarket)
Landscape
3 swimming pools
Kids area
Gym