Find Your Home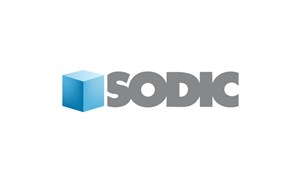 Sodic
SODIC is one of the country's leading real estate development companies. Headquartered in Cairo and listed on the Egyptian stock exchange, SODIC brings to the market award-winning large scale developments, meeting Egypt's ever growing need for high quality housing, commercial and retail spaces. We pride ourselves on our passion for excellence and commitment to fostering long-term relationships with our clients, shareholders, business partners and employees, which has helped us grow to the corporation we are today.
Overview
Eastown is strategically situated on Road 90, immediately adjacent to the American University in Cairo's new campus, a short drive from Cairo International Airport and in the midst of the flourishing communities of New Cairo and Kattameya.
Built on 860,000 square meters of land, twice the size of London's Canary Wharf, Eastown will provide premium residential, retail and office space while offering the best in shopping and entertainment.
Trends Real Estate is proud to announce the launch of Eastown Phase IX in New Cairo very Soon.
Limited number of Apartments, Duplexes & Pent Houses will be Available over extended payment terms up to 6 years.
Features
Project Size: 860,000 sqm
Location: New Cairo on Road 90, adjacent to The American University and short drive from Cairo International Airport
Units:
Unit Types: Apartments, Duplexes, and retail spaces.
Shops and boutiques
cafés and restaurants
relaxing, shaded courtyards
health club
swimming pools
eastown hub
business hub