Find Your Home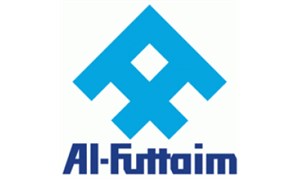 Al Futtaim
Al-Futtaim Group Real Estate (AFGRE) is the real estate development and operations arm of Al-Futtaim group which is headquartered in Dubai. AFGRE is responsible for the origination, conception, development, procurement and construction of mega projects and the leasing, sales and operation of these projects after completion. In addition, AFGRE develops and operates an extensive multi-million dollar portfolio of individual corporate real estate and investment assets across the MENA region. The two current flagship mixed use urban communities under the Festival City brand are the award winning, Dubai Festival City (5.2 million square metres) and Cairo Festival City (3 million square metres).
Overview
Spanning over 3 million square meters, Cairo Festival City is a visionary mixed use urban community, strategically located just 15 minutes from Cairo International Airport on the Ring Road and near the districts of Maadi to the south and Heliopolis, Nasr City, Mokattam to the west.
Cairo Festival City is being designed by the internationally renowned firms of Callision, WATG and 5+DESIGN. Cairo Festival City features a premier indoor-outdoor retail and entertainment resort combined with spectacular luxury residential communities (Villas and Apartments), prime office spaces, internationally renowned hotels and an automotive park all set within a beautifully landscaped environment. Cairo Festival City will be a state-of-the-art super regional centre and retail showcase in Greater Cairo and Egypt's premier indoor outdoor, shopping, dining and entertainment destination.
Encompassing the finest shopping, dining, entertainment, apartments, school, offices and leisure, Cairo Festival City Egypt is connected by an internal road network and a necklace of parks interlaced throughout the city. Upon completion, Cairo Festival City Project villas and apartments for sale will be home to over 13,000 residents in a place to work for 50,000 office staff.
Features
• American International School
• Automotive Park
• Luxurious Hotel & Business Hotel
• Over 300 Shops and Services
• Restaurants and Cafes
• Cinemas
• Gated Compound